Throughout my college career I have been working for the Fighting Illini Men's Gymnastics team as the Social Media Manager. As the Social Media Manager I have been responsible for posting to the various social media pages both original content and content that the University's Athletic Department provides. Over the years, the types of posts have changed in order to continue to grow on ever changing social media platforms. This internship has been extremely collaborative which allows the team to best showcase their talents and humor while maintaining an active and well curated online presence. This experience has allowed me to grow as a designer, photographer, videographer, editor, and social media manager. In my time as the Social Media Manager, @illinimgym has become the #1 followed NCAA Men's Gymnastics program on Instagram. 
Personal
Banners for Athletes
I was tasked with photographing each athlete and designing 6ft tall posters to be set up during home meets. The posters ideally will be set next to the athlete during autograph sessions.
Selection of hype videos I've filmed and edited for the team's social media pages. To view more hype videos check out @illinimgym on Instagram.
B1G Championship Hype Video
NCAA Championships Hype Video
Selection of images I've photographed and edited for the team's social media pages. To view more images check out @illinimgym on Instagram or the photos tab on their Facebook page.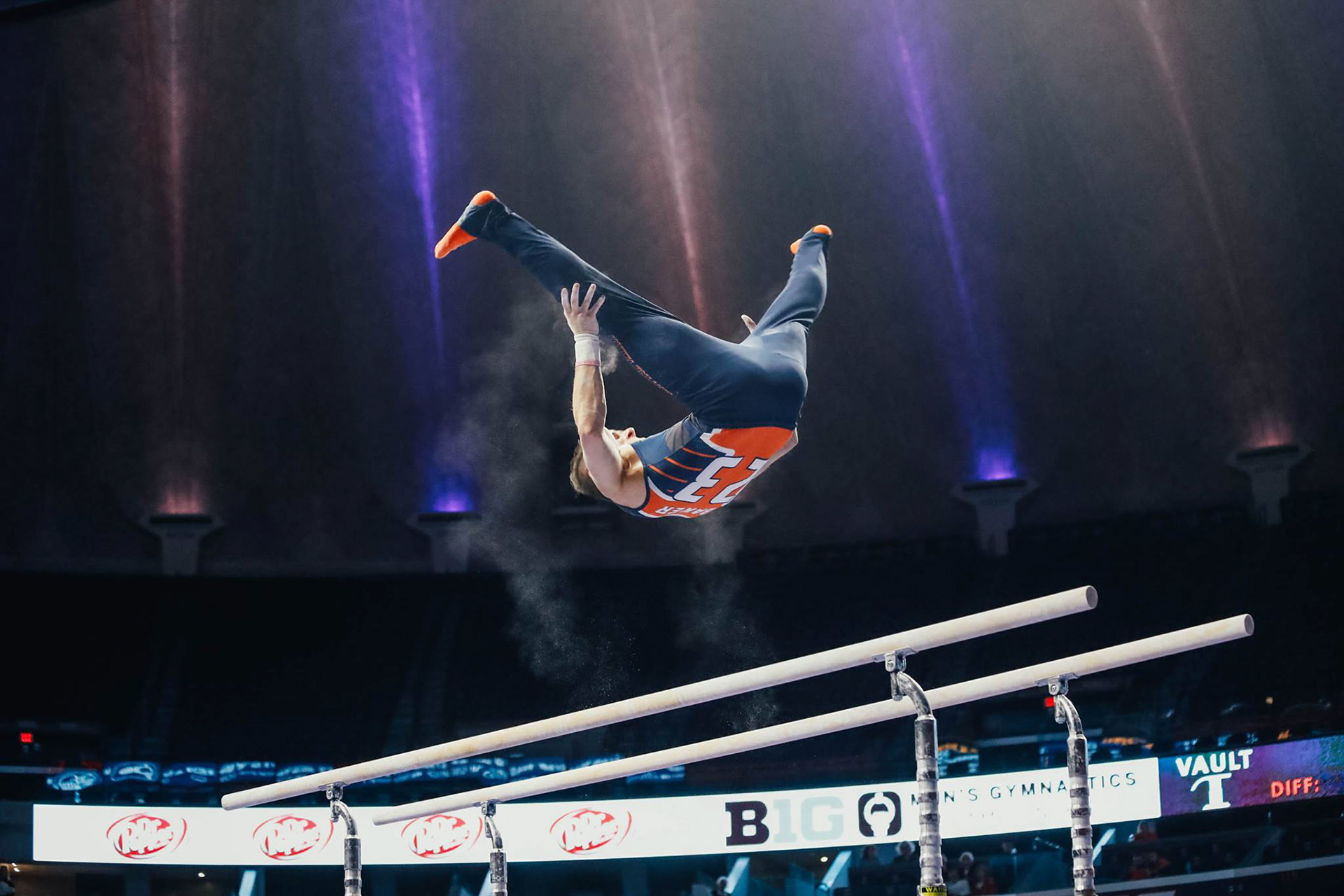 Feature Friday's was an interview series with some of the gymnasts where they told their stories about the sport and their experiences. The interviews ranged from talking about injuries, making the World Championship Team, conquering depression through the help of your teammates, finding a family within the team, and some were just humorous. The vibe of the video reflected the personality of the individual gymnast. I conducted the interviews, filmed, and edited every video.